Did you know that roofers across America openly share their revenue figures each year?
From that data, The Roofing Contracting Team compiled a list of the Top 100 Roofing Contractors in the United States.
We analyzed that list to find the top 2 residential roofing contractors in America.
The roofing industry is growing rapidly; we wanted to find out what these two companies are doing in regards to roofing marketing, to maintain their growth and success despite its ever-changing character.
Ranking at #1 is Able Roofing. Based out of Columbus, Ohio, they had a total revenue of 180 million dollars in 2019 while employing over 330 staff at peak season.
In second place is Feazel Inc., Based out of New Albany, Ohio, with total revenue of 90 million dollars in 2019 while employing 119 staff members at peak season.
Being that we are a marketing agency for contractors, we will be looking at these two companies individually through a marketers lens to dissect these four categories:
Marketing and Advertising
Disclaimer: The evidence presented in this article is both opinion and fact-based.
Social Proof
Social proof is essential for any business's success. It allows you to build trust with future homeowners before an initial conversation even happens.
How many of you have read the 15 amazon reviews on an expensive product you're about to buy? If you see good reviews, the trust is built even before the product arrives. If there are bad reviews, automatically you become hesitant and either search for another product or buy it with hesitation, making sure there is a good return policy.
This thought process is not exclusive to consumer goods; the same thing can happen to your contracting business if there is not an adequate quantity of quality reviews visible.
Did you know that by adding social proof to your brand, you can increase your conversion rate by 15%
Even more so, 92% of consumers trust non-paid recommendations over any other type of advertising!
In the home improvement industry, we recommend contractors try to focus on social proof in the form of customers and certification. These two are the most legitimate, offer high credibility, and hold the most value over time.
When it comes to social proof for roofing marketing, there are 3 objectives to hit in order to make sure you are doing to get the most out of your content.
Quality and Responsiveness
Repurposing
Highlighting Certifications
Feazel – Social Proof
Let's start by looking at Feazel!
We were very impressed with what they are doing in regards to social proof! As you can see below, they have nearly 300 quality reviews on Google, with thoughtful responses.
This is definitely a company that is all about quality over quantity and putting their customers first.
They have done an excellent job of repurposing their content as well. For example, they have simply taken a text review from Google, branded it, and shared it on their Instagram page.
Adding social proof to your social media channels allows homeowners to find out more information about your company easy access to that information.
On Feazel's website, they highlight their certifications about halfway down their homepage. As I said earlier, certifications make any business appear more legitimate and trustworthy. However, in the home improvement industry, where homeowners typically know nothing about the industry, it is critical to explain what these certifications mean.
We suggest that all of our clients create a separate page on their website where homeowners can read more about what these certifications mean, giving them a greater understanding of your business and building more trust.
Able – Social Proof
As you can see below, Able Roof's usage of social proof is top-notch! They have over 350 reviews on Google, and almost all of their reviews have responses, and any negative reviews were handled with tact and thoughtfulness.
Exactly what we like to see when it comes to roofing marketing.
Able has furthered their social proof repurposing by bringing reviews from different platforms (i.e., Google, Facebook) and using them on their website homepage.
Placing the positive feedback directly in front of homeowners is exactly what you need to be doing if you want to take your roofing marketing to the next level.
Do you have a handful of 5-star reviews just sitting on your Facebook page? Take those and put them on your website!
Like Feazel, Able also features their certifications, but again is missing that more in-depth description of what they mean to the homeowner.
Despite that, the cherry on top for Able is the customer testimonial reel on their homepage.
For roofing marketing, or any other type of marketing for that matter, there is nothing, I repeat, nothing more valuable than a quality customer testimonial video.
User Experience
Your customers are the most important part of your business. Without them, you've got no one to sell to, and without sales, you won't have any revenue.
Simple math!
A customer-centric business strategy is based on putting your customers first and building long-term relationships with them. In fact, Customer-centric companies are 60% more profitable than companies that don't focus on customers.
Companies that follow this strategy are typically very successful.
Why? Because with so many options available at a click of a button, homeowners are now looking beyond just the best deal. They want to feel valued and cared about through their buying decisions.
Did you know that only 55% of companies currently conduct any user experience testing?
Don't make that mistake with your business. Let's make sure you are in the 55%.
In essence, for roofing marketing, you want to be easily accessible, adopt customer service tools, anticipate customer needs, and be proactive with your customer service.
Creating a customer-centric platform for your business with a heightened user experience can be very intricate, so let me break it down for you in 4 easy steps.
Fast Loading Times
Visible CTA Buttons & Benefits
Automation Technology (chatbots)
Thoughtful Design and Branding
Let's take a look at what these two companies are doing to enhance homeowners' user experiences across America!
Feazel – User Experince
Feazels' user experience is excellent. As soon as you enter their website, it is fast-loading, technologically advanced, and you get a strong sense of their brand right from the first click.
Can we call it love-at-first-click?
Their CTA button is visible, partnered with a promotional offer (we love to see this!) and a line of benefits such as online payment, project tracker, warranty, and financing. This allows homeowners to see that this is a company that goes above and beyond to provide resources like financing and online payment to make their clients' lives much smoother.
It is all about the little touches.
They also offer automation technology through Podium, a messaging platform software.
The more accessible you are to homeowners, the better. We always recommend investing in the right technology that fits your needs.
What's our favorite automation technology software? There are so many amazing options out there!
We love to recommend Hatch to our clients!
Watch this video to see how Hatch's automation technology can simplify your business.
Speaking of technology, as you scroll Feazel's site, it only gets better.
Their branding continues through custom images and a feature for their newest addition to the team, Robyn, a drone that acts as a virtual roofing guide so that you can truly have a no-contact hassle-free roofing estimate.
These guys really do care about their customers, I'll tell you that much.
Able – User Experience
Right off the bat, when you enter Able's website, you see a pop-up that features both a promotional offer and a CTA to schedule a free estimate.
Quality pop-ups like this that contain relevant content have conversion rates over 40%?
Beyond that, Able's website is fast-loading, and once you exit the pop-up, you see a similar design to what Feazel has; At the top of the page, you see a CTA and the visible benefits, along with a large CTA attached to the form on the right-hand side of the page.
What really sets Able apart from the rest is their branding and design. They have custom graphics that explain and simplify their processes.
This not only builds more trust with an already trustworthy brand but makes their information more accessible to homeowners, who typically know nothing about the roofing process.
Bravo, Able! You guys are crushing your roofing marketing so far!
Landing Pages
Moving right along to landing pages.
Landing pages are paramount to a business's success, especially in the trades.
Landing pages are custom designed single-page web pages that generate leads, give a place for your offers to live, collect demographic information about your prospects, and offer insights into your marketing efforts.
These are all indispensable factors in ensuring your company can scale, optimize their marketing campaigns, and generate more leads.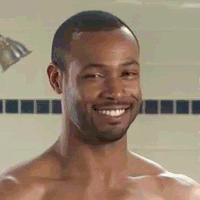 For example, if you are running an ad on Facebook, and someone clicks on it, it will bring them directly to your landing page. A quality landing page usually includes:
A Call-To-Action
A clear offer/objective
Videos/ Photos that are on brand and representative of the offer
Although we couldn't access their specific landing pages for certain campaigns due to geographical restrictions, we were able to view the 'roofing' section on each of their pages as they are likely to contain the exact information as a landing page for someone looking for roofing in said area.
Now, I am by no means the queen of landing pages.
So I tagged in Kyle Furlong, our Design and Production Manager (aka landing page king)!
Here's what he had to say about what Feazel and Able Roofing are doing for their respective landing pages.
Feazel – Landing Pages
"Feazel checks all the boxes in terms of contractor design. The website has a fresh, modern feel that screams honesty and trust with their crisp color palette and font choice.
Users are sure to love the Robyn drone inspection system promoted on their website. It is a great way to incorporate and introduce technology to the remodeling industry and get people excited by putting a spin on the ever-present "Free estimate."
If there was ever a question of whether contractors need professional photography and design elements, Feazel is the answer. Nothing says "we know what we're doing" like high-quality visual elements such as branded gifs and videos.
In fact, using videos on landing pages can improve conversions by 86%.

But enough of my designer geek out!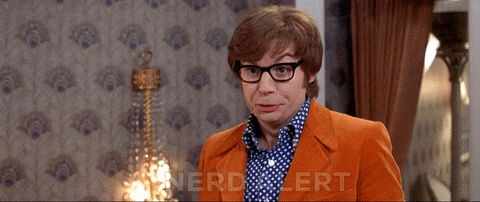 As far as website substance goes, Feazel keeps the bar high with well-written content that gets to the point. The site itself is easy to navigate with well-placed, strategic call-to-actions, while each service type is supported by an impressive list of awards and badges. And don't forget those testimonials!
We all hate filling out forms – that's why the least amount of friction is ideal. In Feazel's case, while booking an estimate, the process a user has to go through is clean and descriptive. However, it's a bit cumbersome, to say the least. We are brought through 3 different webpages before even making it to the form. That being said, we're no stranger to bulking up the estimate process to weed out the tire kickers and better qualify those leads when the situation calls for it.
With such a nice looking website and a feeling of trust I mentioned earlier, naturally, you want to connect with the company and its people. So adding some team photos and putting some names to faces will go along way. You personified a drone; why not add the team?
All-in-all, great site!"
Able – Landing Pages
"Able Roofing has also done a phenomenal job on their website of informing, reassuring, and selling a potential client on their roofing services.
The webpage opens and, before scrolling, we are greeted by a nice short video in the hero banner that loads fast and provides context quickly. Sounds trivial, but this is an aspect of design often lost on contractor websites; most force the user to scroll or search for more information in order to orientate themselves or, worst-case scenario, bounce immediately.
Along with the video, the user is provided with financing options and a clear call-to-action above the fold. This is great since pricing related terms are among the most popular search terms for people looking for a new roof (in our experience).
From there, the rest of the page flows with ease. One scroll down takes us to Able's benefits: Done in one day, Lifetime Warranty, etc. These are great because they have substance, unlike aimless benefits such as "We're great with people."
The remaining content is laid out nicely, with bold titles and just enough text to get the point across without bombarding the user with too much fluff. The sections are easy to consume and relevant to what a potential homeowner would want/need to know (i.e., anatomy of a roof, what to expect, and FAQs). And the imagery is not all iStock (YAY!) 10/10.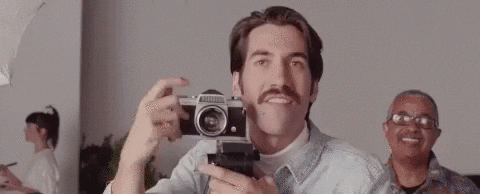 One website element that a lot of contractors struggle with is the actual contact method, and by that, I mean contact forms and chats. Too often, remodelers have contact forms straight out of the '90s that look about as trustworthy as a cardboard shingle. Able has done a great job of integrating a clean contact form, phone number, and live chat without it feeling overwhelming.
If I had one piece of advice for Able Roofing, that would be: Add more social poof! Testimonials, badges, and awards can go along way on this type of website to reinforce why working with Able is worth it. All said and done, this is a very well done website that looks great and serves a clear purpose for their roofing marketing!"
Seeing as how landing pages are a vital component of a campaign, I am more than happy to report that these two companies are nearly spot on!
Marketing and Advertising
Marketing is a critical part of any top-ranking company or business, but you should already know that.
What you probably don't realize is that the formula for how you market your service is as complex as creating a customer-centric user experience. There are numerous types of marketing, and each one should be executed in a meticulous way to get the most optimal results.
Marketing in our digital era is deeply embedded with strategy, and that strategy has to be specifically tailored to your industry and your company/brand in order to generate the leads that you want/need.
The two biggest ways we see contracting companies advertise is through Facebook and Google. Both are exceptionally lucrative, and both have their advantages and disadvantages.
Check out this roofing contractor, who is generating 300+ leads a month from Facebook and Google!
Facebook marketing is a hot topic these days, so I tagged in Ben Levesque, our Marketing Director, our in-house Facebook marketing guru, for this one.
Here's what he had to say about Feazel's and Able Roofs Facebook Ads.
Feazel – Facebook Ads
"What I really like about this Facebook ad from Feazel is that they're leveraging a lot of direct-response marketing best practices and proven psychological triggers in their ad copy:
Calling out their market – Attention Ohio!
Presenting the problem – Did you know your home was hit by hail?
Agitating the problem – 3 hail storms over the past 18 months
Presenting their solution – You may qualify for a new roof fully paid for by insurance
Using specificity – You can qualify for up to $17,965!
Building curiosity – Do you qualify for a $17,965 claim?
Leveraging urgency – You only have a limited amount of time to file a claim
Showcasing social proof – 5 golden stars
All of these combined make for a compelling ad that's getting the RIGHT people to pay attention, which is the ultimate goal of any advertisement.
Add in some diligent testing – from photos to videos, offers to landing pages, and everything in between – and they have the recipe for success with Facebook ads."
Able – Facebook Ads
"Contrary to Feazel, it looks like Able Roofing is keeping its ad copy short and to the point by simply stating their main offer.
This works in some markets but not in others, so I suspect they've tested both long and short ad copy to see what works best for them. If not, that could be a simple way to bring in more leads for their business since different messaging will resonate with different people.
Their use of imagery is right in line with what we've seen to work well: a lifestyle photo of a home's exterior (bonus points for not being a stock photo!) coupled with their logo and main offer overlaid in bold across the top. This not only helps the image stand out and grab attention within the newsfeed (thanks to the offer), but it also helps strengthen your brand over time since people will be seeing your logo and brand colors everywhere.
Testing banners with people and/or faces present would also be worthwhile since Facebook is a social platform after all, and we typically see higher clickthrough rates on ads that include people. And of course, testing different headlines based on the same psychological triggers mentioned above – curiosity, social proof, urgency, etc. – could result in higher clickthrough rates and potentially lower lead costs, which would be overall beneficial for their roofing marketing."
Conclusion
Being an industry leader doesn't just happen overnight.
In terms of roofing marketing, it takes years of gathering trust from homeowners, creating an authentic user experience, organizing all of that on a web page/ landing page, and curating the perfect strategy that reflects all of that.
It is certainly no easy feat to be the best of the best in the country, but Feazel and Able are doing a pretty dang good job at it.
One of the best ways to grow is to learn from those who have already done it. I hope you can take at least one thing from what I've shown you here and apply it to your own business.
The only thing I ask for in return is that you give me credit when I'm writing about you in next year's list!