Did you know that Facebook advertising for contractors is one of the most effective ways for people in the home improvement sector to advertise their services?
Facebook turns sixteen in 2020, which is pretty much ancient for a social media channel.
But despite its "old" age, Facebook still ranks as one of the world's most popular websites in the world, and the least expensive ways to advertise.
We've seen it first-hand success through the past few years with our contractor business customers, including:
Roofers
Carpet cleaners
Restoration pros
…and everything in between.
All of them are crushing it with Facebook ads.
If you've been meaning to kick your marketing efforts into high gear and step into the social media advertising world, but just don't know where to start…
…then this Facebook advertising for contractors strategy is going to have you looking like Tim Allen on cloud nine.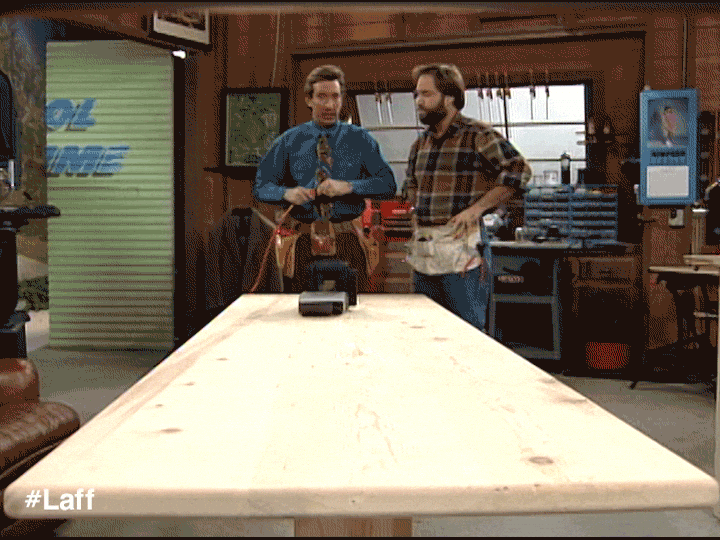 Facebook Advertising for Contractors: Some Basic Tips
Our proven 4-step gameplan is responsible for 99% of our customers' success.
By the time you're done reading this article, you'll understand how to implement it.
But before we dive in, here are a few little tips to make sure you're clear on the basics.
It might sound intimidating to create an ad, but Facebook makes it pretty user-friendly, and cost-effective. In fact, the process is a lot like creating a regular Facebook post.
Make sure you have all the important elements set up on your Facebook business page.
Learn how to create a great video ad which may or may not include client testimonials.
Make sure you've done your research and understand your ideal customer in order to target your ads.
All of this can be a bit of a trial-and-error process, so don't worry if your ad doesn't hit right away.
And if you need help with this, just reach out!
Step #1: Create A Compelling Offer
Before you get all excited and dive into the Facebook ads manager, the first thing you need to do with your Facebook advertising for contractors strategy is come up with a compelling offer.
If you have to read the following sentence 10 times for it to sink in, then I suggest you do:
When it comes to Facebook advertising for contractors, nothing is more important than having a compelling offer.
Think of your compelling offer as your foot in the door, and your means to capturing a new lead's contact information.
The key here is to create an offer so compelling that it gets your ideal prospect to act without really having to think about it.
"Man…this is a no-brainer! I'm going to call them right now."
So what makes an offer so compelling that it generates new leads for your home improvement services?
A compelling offer should check off these boxes:
High value
Low friction
Attracts the right prospect
Your Offer Must Be High Value
A compelling offer has to be highly valuable to your intended audience.
If you're a roofing contractor and want to attract homeowners looking to re-do their roofs, advertising a $100 discount on a new metal roof that costs thousands of dollars isn't likely to motivate them to make a purchase.
It's just not compelling enough.
A free inspection, higher discount, or no payments for a certain period of time would work better in this case.
Think outside the box and try to come up with something worthwhile for the customer.
An example of a well-performing high-value offer comes from one of our customers in the carpet cleaning industry: They offer 1 free couch cleaning with any purchase.
Obviously, they lose money on the free couch cleaning.
But this doesn't matter because the offer lets them literally get their foot in the door of the customers' house.
Then they can move forward with their pitch and upsell: more couch cleaning, carpet cleaning, duct cleaning, and even recurring cleaning packages.
What starts off as a free couch cleaning visit oftentimes turns into several hundreds of dollars of added revenue per in-house visit.
So as you can see, when it comes to Facebook advertising for contractors, often the best type of offer is something that just gets your foot in the door talking to people.
Your Offer Must Be Low Friction
A compelling offer also has to have low friction.
You know the small asterisks and fine print you see on most ads these days?
The ones that say things like, "only valid with purchases over $500" or "cannot be used on XYZ products?"
Yeah, everybody hates those, and they add a ton of friction to your offers, making them less enjoyable and harder to pull off.
Try to keep your offer as dead simple as possible so that it's a no-brainer in your prospect's eyes.
Any kind of barrier will result in lower conversion rates and less successful Facebook advertising campaigns.
Let's go back to the free couch cleaning offer…
If we had forced people to purchase a complete cleaning package that cost a few hundred bucks in order to get the free couch cleaning, it wouldn't have done well.
Instead, we offered the free couch cleaning with any purchase.
Most people went with the 1-room cleaning at a few bucks, but then our customer was able to upsell them to a full-house cleaning once they were on site.
Long story short—reduce friction, even if it means losing money up front.
Make Sure Your Offer Attracts the Right Prospect
Last but not least, you need an offer that attracts the right prospect.
While giving something unrelated away for free—like a T-shirt, a gift card, or even an iPad—can work, it's usually not the best way to go about attracting the right prospect.
You want to make sure everyone who takes you up on your offer is a potential lifetime customer for your business, and not just someone looking for a quick freebie.
A quick & dirty way to come up with offers that attract the right prospects for your business is to work backward.
For example, in order for someone to get the carpets cleaned in their entire house (your core offering if you're a carpet cleaning business), they need to agree to get one room cleaned first.
Before agreeing to get one room cleaned, they need to know that your team does a good job. Cleaning a couch is less expensive than cleaning a room, so it's a great offer to introduce people to your services.
Tip: This work backward strategy works in literally any industry (ex: new roof installation -> roof repair -> gutters/siding -> estimate -> free inspection), so if you're stuck coming up with an offer that will attract the right prospects, this is a great place to start.v
Step #2: Find The Right Audience
Most people think this is the hard part, but when it comes to Facebook advertising for contractors, finding the right audience is actually the easy part.
Let me explain.
As a contractor, you're likely bounded by geography.
In other words, you can only book jobs and complete work within a certain territory—specific boroughs, cities, or maybe a few select states.
That means your targeting is pretty much done for you.
No need to mess around with intricate interest targeting—all you've gotta do is use a combination of addresses, zip codes, and radiuses to let
Facebook know which areas you want to target with your ads.
Facebook Advertising for Contractors:
A Targeting Example
If you're trying to capture new roofing leads in New York and serve the entire state, all you've gotta do is type in New York, select New York State, and your location targeting is all set:
If you're a smaller contractor and want to focus on smaller cities, neighborhoods, and boroughs, then enter the zip codes you want to reach with your ads:
And if you want to target people within a certain distance from your shop or office, then enter your address and select a mile radius that makes sense for you:
Make sure you select "people who live in" so that you make sure you're targeting people with a foothold in your current city (and not people that are traveling or passing through).
If you're going after homeowners, there likely aren't many under 25 or 30 years old, so setting a minimum age can also help:
From there, you can also try the homeownership behavior targeting option:
That'll make sure your ads are only seen by homeowners, and that your budget isn't wasted on renters.
It's not a perfect science (Facebook's data isn't 100% accurate), but from our experience, it can help reduce wasted ad spend a little bit,
These targeting options are really all you need in order to get your compelling offer in front of the right prospects.
There's not much more to it than that, and the next piece of the puzzle is a well-crafted Facebook ad that gets your message across and turns viewers into new contractor leads for your business.
Step #3: Craft an Awesome Facebook Ad
To create an effective Facebook ad, you need to understand which ad types work best, and what kind of ad copy to use in order to turn prospects into new leads for your business.
There are 4 ad types that work extremely well in the home improvement space, and those are banner ads, carousel ads, lead ads, and video/slideshow ads. Here's how each of them works.
Banner ads are the rectangular ads you're used to seeing in your newsfeed and are the standard when it comes to Facebook advertising.
They've been around since the beginning because they just plain work.
All of the Facebook campaigns we manage for contractors include at least a few banner ads, and yours should too:
Lead ads are great for contractors that have old, outdated websites because you can capture contact information right from the Facebook newsfeed.
In other words, the person seeing your ad never has to leave Facebook.
They just click a 'Sign Up' or 'Book Now' button, and they're immediately asked to fill in their name, email, phone number, or whatever other information you require for your offer (psst…remember to keep it low friction!).
Another reason we love lead ads is that certain form fields come pre-populated.
Facebook already has the name, email, and sometimes even the phone number of their users.
This means that the site will just fill whatever information they have into the form fields for the user, making it easier for them to sign up to your offer.
This becomes exponentially more awesome for smartphone users—nobody likes filling out forms on their phone.
It takes way too long, and the 'back' button is a simple solution to ease the pain.
Tip: If you don't have a mobile-friendly website, or if you don't have high-converting landing pages, lead ads may be a great place to start.
Static banner ads can be boring.
And as video and other types of dynamic visuals take the stage, you might want to consider something that offers them a more well-rounded view of your skills and services.
Showing them several images and allowing them to swipe left and right to view them all is a great way to do so.
That's exactly what carousel ads allow you to do—tell a story across up to 10 different images.
Often these do a good job of explaining the quality of the service they provide, the benefits of the materials they use, or the rave reviews they received from past customers:
This allows us to share much more information than a static banner ad ever could.
It's a great way for contractors to make a strong first impression with their potential prospects.
Last but not least, we've got video and slideshow ads.
These are the most engaging ad types, for obvious reasons.
If you can put together a short video to show off your work, explain your capabilities, and humanize your business a little bit, you'll be leagues ahead of your competitors that stick to static image ads.
Your video doesn't have to be Steven Spielberg-esque either. Just flip open the camera on your smartphone and start talking about the value you bring to your customers.
Once you start to see your Facebook video ads bring in contractor leads, then you can invest in something a little more polished.
It still doesn't have to be crazy.
And if you're just too shy to get in front of a camera, then you can use Facebook's built-in slideshow creator to create a short video made up of images and text.
They aren't as engaging as full-blown videos, but we've still seen awesome results using short slideshows to explain the services our home improvement contractors provide for their customers.
Now that you've learned about a few different ad types, it's time to focus on what you can do with the copy itself.
Here's a solid strategy you can stick to, regardless of what ad type you choose to go with.
It's called the AIDA model, and it stands for Attention/Awareness, Interest, Desire, and Action.
The first step to creating ad copy that gets your prospects to take action is to get them to pay attention.
To do this, all you have to do is call out your ideal prospect so that they stop scrolling and continue to read the rest of your ad.
For example, you can use words like:
Attention homeowners!
Calling all Philadelphians!
Got a leaky roof?
Tired of your boring kitchen?
These examples would likely get homeowners, Philadelphians, people with leaky roofs, and people that would be up for a kitchen remodeling to pay attention.
You can easily adapt the above examples to craft your own opening ad copy that grabs attention.
Here's where you get your prospect interested in your message by getting them to relate to certain pain points, and then get them to desire your solution by painting them a beautiful picture of what's to come.
For example, using the boring kitchen example from above, the interest and desire part of your ad copy might look something like this:
" Tired of your boring kitchen? You spend countless hours in it each day, slaving away cooking delicious meals for your family…why not make it a room you can enjoy being in? If you've got kitchen countertops and cabinets that look like they came out of a 70s movie, then it's time for an upgrade. Not only will you enjoy cooking again, but you'll also add a ton of resale value to your home!"
You may find that a little over the top, but Facebook is a social platform after all—it's okay to have a little fun with it.
Get your prospect interested, get them to desire your solution, and then you can work on getting them to take action.
Sticking with the kitchen renovation example, your call to action might be something like:
"And the best part is…for a limited time, you can take advantage of our 0% interest financing over 12 months! Book your free estimate below while you still can!
There you have it. Two simple sentences that display urgency, position your offer, and guide your prospect to take action.
It doesn't have to be more complicated than this.
Step #4: Retarget the Heck Outta Lost Traffic
The last step of Facebook advertising for contractors helps you get the most bang for your marketing buck.
Truth is, even if you've followed the first 3 steps of this Facebook advertising for contractors gameplan to the letter, the majority of people that see your ad just won't take you up on your offer.
That's totally normal and nothing to get worked up over.
The solution—in order to get more people to claim your offer and become a new lead for your business—is to implement retargeting.
Retargeting is just a fancy term used to explain the act of showing someone another ad if they didn't take action the first time around.
The topic of retargeting has been covered extensively around the web, so rather than sit here and reinvent the wheel, just give these a read:
Once you're more familiar with Facebook's pixels and custom conversions, here's what you'll need to do…
First, you'll need to create a custom audience of everyone that saw your landing page (ie: the page where you capture contact information in exchange for your special offer).
The audience settings would look something like this, but with the URL of your actual landing page:
Then, you'll want to create another custom audience of everyone that saw the thank you page for your offer.
In other words, a custom audience of everyone that saw the page immediately after submitting their contact information.
The audience settings would look something like this, but with the URL of your actual thank you page:
These two custom audiences are all you need to do some basic retargeting.
To get a second chance at turning a website visitor into a new lead for your business, all you have to do now is use the following settings when creating a new ad set:
In the 'includes' section, select your custom audience made up of people that saw your landing page
In the 'excludes' section, select your custom audience made up of people that saw your thank you page
What this does is it tells Facebook to only show ads to people that saw your landing page, but not those that ended up actually submitting your form.
Tip: When retargeting, make sure you use a different ad than you did the first time around. Things like testimonials, videos of happy customers, and even some more promotional messages can work really well.
Remember, these people are already aware of your offer—they just need that extra push to finish what they started.
Get Started Transforming Your Home Improvement Business…
Facebook advertising for contractors doesn't have to be complicated, and our 4-step gameplan is living proof.
Yes, you can get more advanced than this if you have aggressive growth goals (that's what our done-for-you contractor marketing system is for).
But this strategy is a perfect place to start.
To quickly recap…
Come up with a compelling offer that attracts the right prospect and that's high value, with low friction.
Follow the simple targeting settings mentioned in this article, and test using the advanced behavioral targeting settings once you feel comfortable.
Choose 1 or 2 ad types to test and use the AIDA principle to craft strong ad copy that gets your prospects to take action.
Leverage custom audiences to retarget people that saw your offer but didn't take action the first time.
That's really all there is to it, and implementing a Facebook ads strategy like this can literally transform your home improvement business!
Want us to handle your Facebook ads for you? Click here to book a 15-minute demo to learn more about our done-for-you services!