Today, our team generates over 4,000 exclusive contractor leads each month for our clients in the home improvement industry.
In this blog post, we're going to share with you our secret recipe for generating contractor leads for hundreds of contractors across North America.
Over the past three years of working exclusively in the home improvement industry, we have fine-tuned this recipe into a repeatable process so that we could continue to provide immense value to as many contractors as possible.
Now let's take a deeper look into the moving parts of this repeatable process, called the PLACEIT system, and how it has become the #1 lead generation system for home improvement contractors!
The PLACEIT Contractor Marketing System
PLACE IT is an acronym we created to help our customers better understand the proven process we follow in order to drive more contractor leads for their business. It stands for:
Paid ads
Landing pages
A/B Testing
Call tracking
Email notifications
I'll get to what each of those means in a minute, but first, I know what you're thinking…what the heck is the "IT" for?
In all honesty, it's there because PLACE was boring on its own (don't you agree?).
Anyway, here's how the whole thing works.
Paid ads
The paid ads part of the equation is the most important. It's where most of the time is spent, and it's where you need to know what you're doing if you want to see positive results.
Regardless of what home service you offer, you need to get in front of people that need your help NOW, and the quickest way to do that is with Google Ads.
However, platforms like Facebook, YouTube, and LinkedIn are all becoming big networks in the digital marketing world now. In fact, advertisements on social platforms have become so common many of us don't even recognize that the majority of our content is actually ads!
Being that we've worked with contractors in many different industries, we're pretty good at knowing which networks will make the most impact and generate the most leads right out of the gate, based on factors like budget, target audience, existing reach, etc.
At this stage of the process, we also set up retargeting ads, which is a fancy way of saying we'll show ads to people that view your services and leave without contacting you.
Leveraging social proof works great for this as it connects to homeowners' emotions, and builds trust before that first point of content even happens.
Especially video testimonials. We cannot say enough good things about them!
Although retargeting is essentially the second at-bat, and it's key to getting more contractor leads each month.
But regardless of how well your ads perform, one thing's for sure—results are always better with custom landing pages built to convert.
Landing pages
Once we've figured out which networks we'll be promoting your services on, we need to decide where we'll be sending the traffic.
Most of the time, the answer to that question is a dedicated landing page that explains your services, establishes your credibility, shows off your recent work, and finally turns visitors into new leads for your business.
On rare occasions, we'll test sending traffic to your website, but our landing pages almost always outperform your website by a wide margin when it comes to turning visitors into contractor leads.
This is another one of PLACE IT's big advantages. We're able to build landing pages fast and adapt their structure and content to your marketing campaigns so that relevancy and quality scores (important metrics that dictate how much we pay for traffic) are as high as possible.
For example, if someone searches for "foundation repair," we want a landing page that screams foundation repair and nothing else. This does a few things:
It increases the relevancy of the page, which improves conversion rates (more leads)
It improves quality scores on Google Ads, which reduces marketing costs (leads for less)
It establishes your expertise as a foundation repair expert and not some unrelated service (cements your business as the only logical choice)
Bonus points if you caught that last pun.
(You totally just re-read the last bullet point).
Now, I know what you're thinking…
The answer is yes: this means we have to build out a unique landing page for every service you offer.
It's more work for us, but it gives us more control, allows for better results, and makes for happier contractors!
But our contractor marketing system doesn't stop there…
A/B Testing
Once your paid ads and landing pages are ready to go, it's time to put them to the test.
And by that, I mean to literally test everything—from the strategies and text we use in your paid ads to the content, offers, button colors on your landing page, and everything in between.
In plain English, A/B testing is all about pitting certain elements of your marketing campaigns against each other for a defined amount of time, in order to find a clear winner.
For example, we significantly improved results for a restoration business we work with by testing one promotional offer (first variant) versus another (second variant):
The second landing page variant was the clear winner, with a 43.49% conversion rate.
As you can see, A/B testing pays off big time, and the more data we accumulate with your marketing campaigns, the easier it becomes for us to move the needle and get you more leads for your money.
It's a long, ongoing process because we're limited to how many things we can test at once (too many tests can fudge the data), but it more than pays off in the long run.
Long story short, this step in the process is where we take decent results and make them great like we did in this roofing leads case study.
The next part is all about gaining insight…
Call tracking
Using call tracking software lets us track all the phone calls that originated from your marketing campaigns.
Here's how it works:
We sign you up with our fancy call tracking software
We get a handful of unique phone numbers to use with your landing pages
We install a few lines of code on your landing pages
Boom! Anyone that calls the phone number on your landing page gets redirected to the phone number of your choice (your call center, a sales rep, your cell phone, etc.)
What this does is it lets us know which keywords are driving valuable conversions for your business, and which keywords lead to tire-kickers looking for the cheapest price.
Every time someone calls in using the call tracking number, we'll both (our team and yours) receive a notification email that looks a little something like this (actually, it looks exactly like this, but with the lead's location & phone number shown):
There's also the ability to have calls recorded so that our team can go in, listen to the recordings, and gain valuable insights that can be used to improve your campaigns.
For example, we might hear certain objections or questions that we can easily address in your ad copy to get you more of the leads you want, and less of the leads you don't want.
Note: Call recording is optional, but the insights gained are so valuable that we highly recommend it, especially for the first few weeks. After that, it's up to you whether you'd like to continue recording calls (some customers find it useful for improving their overall sales process) or turn it off.
Other than call recording, we also get to see which keyword resulted in a new contractor lead:
Knowing which keywords result in high-quality phone calls also lets us bid more aggressively for those keywords—a simple improvement that can really turn things around.
Note: These special call tracking numbers are only seen by people that visit your website or landing page as a result of seeing your ads (not if they stumble upon your website on their own). The call tracking numbers are also temporary—they simply redirect calls to your business phone number.
Email notifications
So far, it's pretty much been all us.
Here's where it gets fun for you!
Every time a new lead comes in (either a form submission or a phone call), you'll get an immediate email notification sent directly to your inbox, will all the pertinent information tied to that lead (we can capture any information you want):
This lets you follow up with leads quickly, which greatly increases the chance of you making contact and booking a job (a recent study by Hubspot found that waiting just 5 minutes will reduce the likelihood of contact by 10X!).
Keep in mind that, contrary to websites that sell home improvement leads, your leads that we generate are exclusive, which means only you get them—they aren't sold off to 3 or more other contractors, as is the case on most lead generation websites.
And being that they've already seen your logo, learned about your services, and asked you to call them (thanks to your custom landing pages), they're much more likely to turn into a new customer than when they're interacting with your business for the first time (which is the case when buying leads from lead generation websites).
Email notifications are the last step in our acronym, but it doesn't stop there.
Other cool stuff we just couldn't fit into our acronym
Apart from paid ads, landing pages, A/B testing, call tracking & email notifications, we take our services to the next level by offering you so many other awesome benefits!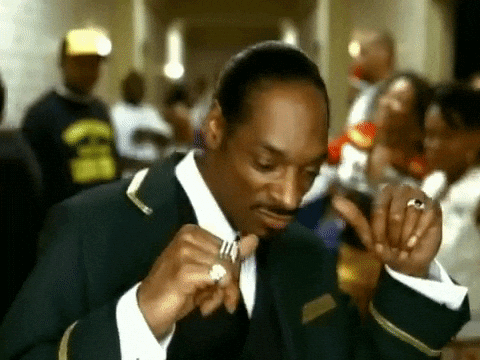 Real-time reporting dashboard
One of the reasons our system works as well as it does is because we track everything.
Every new client gets their own lead sheet, which is essentially an excel spreadsheet that automatically imports all new incoming contractor leads as they happen.
From here, they can update lead statuses, add in revenue & profit figures, and tack notes onto any new lead.
I know, I know, it sounds boring.
But here's where it gets exciting…
All of this data then gets pulled into our proprietary real-time reporting dashboard so that our customers can see their total contractor leads, added profit, and costs associated with their marketing initiatives all in one place:
That means your marketing dollars are fully accounted for, and there's no wondering whether or not your marketing is helping you grow your home improvement business.
Check out this video to see how we use our dashboards to track our clients' marketing ROI!
Graphic design
Our in-house design team knows what works when it comes to generating contractor leads, so we take care of all the ad creatives and landing page design work for you (it's included in all of our services)
But what if your branding needs a good spruce up?
We've got you! Our designers also offer company rebranding packages where we can create custom logos, color palates, and fonts to tie everything together!
Tools & Technology
Running a successful business is not always sunshine and rainbows. We get it, trust us.
This is exactly why we have teamed up with some of the best services and software to help you achieve the success you deserve through our partner program.
Our partners offer everything from business management coaching to automation technology and serve the purpose to save you time, money, and ultimately give you more freedom.
It gets better. We offer all of our clients exclusive discounts to all of our partners!
Conclusion
So there you have it…that's our PLACEIT contractor marketing system that is time-tested to generate thousands of quality contractor leads!
If you're struggling to get new contractor leads, if you're not sure how to market your services online, or if you've tried paid advertising yourself but just couldn't make it work, then we can help grow your business.
To learn more, click here to book your free demo and we'll walk you through our system and how we'd apply it to your business to generate more contractor leads!