Marketing for contractors can often feel as though you are swimming in a sea of endless information.
How do you find out what you actually should be doing?
Keep reading to find out 4 contractor marketing myths, and what pro tips we have for you so that you can better market your contracting business!
Myth #1: Homeowners don't use social media to find contractors
Nearly 79% of Americans are now using social media platforms. Whether that be Instagram, Facebook, LinkedIn, YouTube, Twitter, or Pinterest, consumers are turning more towards social platforms when searching about a product or business. In a recent study in February of 2020, 54% of social media browsers showed that they used social media to inquire about a business or brand.
The world is changing at an increasingly fast pace; it is well beyond time for you to take your business to social media!
With the proper techniques, quality content, and consistency, you can make your business catch the eyes of thousands of potentials homeowners in your area without having to invest all that much upfront. A strong social media presence allows you to gain trust with potential homeowners and build and nurture relationships that could eventually lead to a sale. Facebook, Instagram, LinkedIn, YouTube, and Twitter are among the most popular means of social media.
Did you know that a post on Instagram can last upwards of 48 hours? Whereas Facebook offers only a 1-2-hour lifespan before it starts to die off.
To utilize your social media to its full potential, we recommend creating educational videos about the service you provide, posting quality before and after photos of your work, and sharing testimonials from customers.
Pro Tip: Be sure to engage with your followers by liking and commenting on their posts, and watch what your competitors are doing to see what is working or not working in the industry. You can gain a lot of ground just by merely observing and making a plan based on what others are or aren't doing.
Myth #2: The only purpose of a truck is to carry stuff
Have you ever been stuck in traffic and started looking at the stick family bumper stickers on the back window of the car in front of you and wondering how that family of 5 with 3 cats and 2 dogs gets everyone fed and out the door?
Us marketers call that 'undercover marketing," and man oh man does it get the job done!
Branding your vehicle is an exceptionally cost-effective way to establish your brand in the marketplace with little effort and can usually be done by yourself or with the help of a graphic designer. You already have the vehicle as a means of transportation, why not try to get as much use as possible out of it? Although this seems basic, getting your logo and your company's contact info slapped on your vehicle is free advertising for your company as you drive around from job to job.
If I haven't convinced you yet, did you know that one branded vehicle can get anywhere from 30-80 thousand views per day?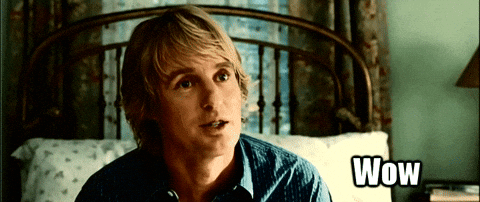 The idea is that homeowners will see your trucks with your logo, and subconsciously that will be in the back of their minds if 3 months later their roof starts leaking and they need to find a roofer. Theoretically, if they were to do a google search and recognize your logo on your landing page, they automatically become a warm lead.

Because of that 'undercover marketing', you've already built up a level of trust with that lead, allowing you to head into a sales call or demo with much more confidence and ease.
To top it off, recent data shows that 95% of purchasing decisions are subconscious. This means that we need to try to sneak into the background of the lives of our potential consumers to maximize our marketing efforts.
Check out what one of our designers, Kyle, did for our client Kingdom Roofing Systems in Indianapolis!
I must have convinced you by now, right? Get those trucks branded ASAP!
Pro Tip: In cases where your vehicles are branded, you are on social media, and you maybe even have a few business cards lying around at some local business, it's incredibly important to ask all of your leads where they heard about your company during sales calls. You want to be sure that you can track where your leads are coming from so that you can continue to grow and put your marketing efforts into what is working for your business.
Myth #3: Good marketing will get results right away
This is a hard pill, even for us professional marketers, to swallow.
In a world of instant everything, having to pour hours and hours of hard work into your business and then, in turn, receive no results for days, maybe even weeks can be disheartening. The most important thing here is to remember that everything you do in marketing will eventually pay off. If it doesn't bring you leads right away, you are still building your brand visibility and awareness.
Do you know the saying "Beauty Takes Time"? Well, maybe it's time to rebrand that for marketing: "Good Marketing Takes Time."
Algorithms are continually changing, new technologies are constantly being released, and as we see an increasingly global shift online, strong marketing tactics now require a lot of time. Time to create, plan, test, retest, modify and publish. After that, you have to give your campaigns enough time to gain traction with your community.
Luckily I'm feeling generous today, so I'll share a little secret with you because I want to help you get ahead (and what is the fun in having secrets and not telling them, right?)

Partnerships are going to be your golden ticket to kick up the speed of your marketing efforts.
Partnerships are signed agreements with other professionals or businesses (internal or external of your industry). They are used in the marketing world as a strategy to gain more credibility and visibility as a brand.
Let me give you an example:
Let's talk about Yeezy's. For those of you who don't know, this was actually a partnership between the streetwear company Adidas and Grammy-winning rapper Kanye West. They teamed up to create a high-end footwear line. A combination of Kayne's personal brand and Adidas' growing streetwear segment made for high sales and company growth by 19.5% within the first year.
Kanye knew he couldn't make a high performing shoe by himself, so that is why he partnered with Adidas. Same with Adidas, they knew that they needed to step outside of the box and team up with someone that had more reach in order to elevate their business.
As you can see below, the growth Adidas has had as a company as significantly increased since they released Yeezy's in 2017.
I want you to channel your inner Kanye. Who can you team up with that is an expert in a field that you are not to increase profits and brand visibility?
Maybe you are a roofer, and you can partner up with a local landscaper to do full exterior makeovers. You can both refer each other customers and create strong rapport. Sure this takes a bit of time to build, but the right word of mouth referrals from other industry professionals can make your marketing efforts take off!
Pro Tip: Don't rush your marketing strategies. Create focused, short-term, and long-term marketing plans that are realistic and allow ample time for things to gain traction. Try to invest some time into growing your network and creating partnerships.
Myth #4: High engagement equals higher lead volume
First, before I go on debunking this one, let's talk about the different types of engagement you can have:
Landing page engagement

Social media engagement

Website engagement

Brand engagement
All of the above require different metrics to measure engagement, and each company will have a different system to measure these. The overall goal with engagement is to create interactions that lead to eventual sales for your business.
Okay, so say you're already on social media, and your posts are only getting one or two likes a day. Does this mean you throw in the towel and decide it's a waste of time?
Absolutely not!
If there is one thing you take away from this blog, let it be that low engagement in your marketing efforts does not mean low lead volume. Putting your brand in front of homeowners, whether that be via an Instagram Live or a finely tuned landing page, and creating trust with homeowners is more valuable than getting 100 likes for a post that isn't relevant to your brand.
It's also important to note that a high number of leads won't necessarily lead to higher company profits. One quality 500 thousand dollar commercial roofing job is much more valuable than a handful of 10 thousand dollar jobs.
We need to start seeing the value of 1 or 2 warm leads versus 10 cold leads.
Or, let me put it like this, would you rather have 1 amazing fresh-baked double chocolate chip cookie from Grandma's house or 5 stale oatmeal raisin cookies from the grocery store?
That's what I thought.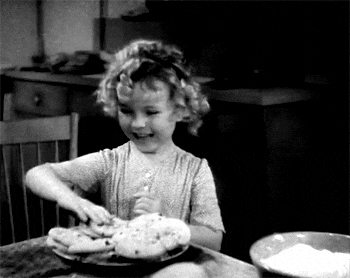 Pro Tip: Focus on your company's purpose. Why do you exist as a company? Come back to that question and let that guide your marketing efforts. With the right message at the right time, the right people will come knocking. Don't let your only engagement analytics dictate your marketing success.
Conclusion:
There you have it- 4 contractor marketing myths: debunked!
The takeaways?
Be sure to actively engage with your followers on social media, as well as watch your competition to get as a good gage as to what is happening in your industry
Always ask where your leads heard about your company when doing a sales call. This helps you keep track of your marketing efforts and over time, will let you know where you need to be investing more time
Don't rush your marketing strategies. Create short- and long term goals and invest time in creating partnerships
When it comes to marketing, focus on your companies purpose. If you let that drive your marketing efforts, the right people will come knocking with time
Bonus: Get your trucks branded. Trust me on this one.